No results
Sorry, your search did not yield any results.
MagSafe® Compatible Drop Protection
protect your iPhone in style
The KerfCase Terra Series is a combination of a soft and flexible biopolymer with a rigid biopolymer produces a phone case you can count on. Exclusively for iPhone 14 Pro and iPhone 14 Pro Max.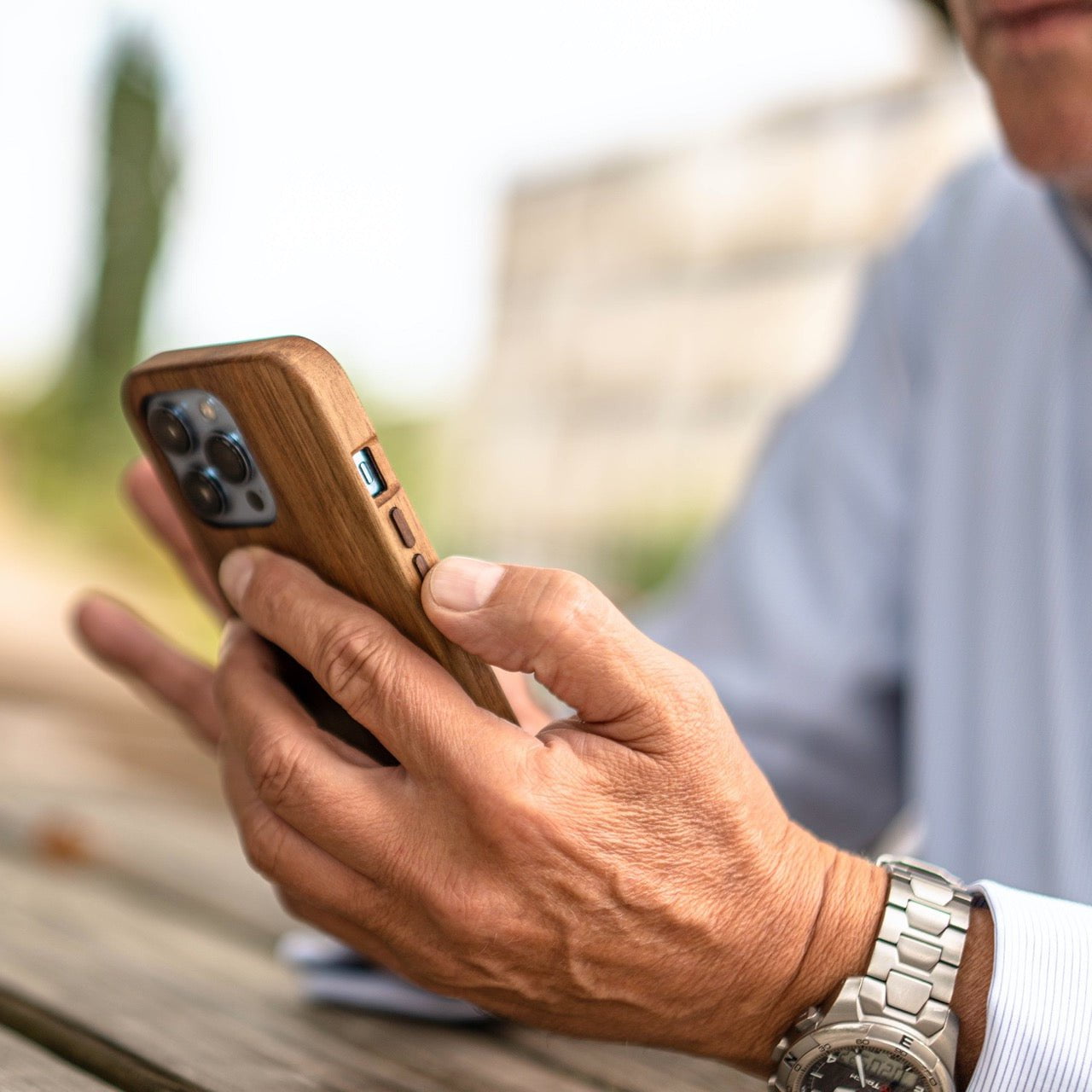 Premium and Natural
Solid Wood iPhone Cases
The KerfCase Solid Wood Series was the original style of wood iPhone Case we offered. Carefully hand crafted with over 25 individual production steps, this is a functional work of art.
Durable All Wood
Plywood iPhone Cases
The first and only Plywood iPhone case. Superior Drop Protection in a stylish, modern, one-piece design for your brand new iPhone. FSC Certified Hardwood Plywood, lifetime repair warranty, and made by hand in the USA.
Exclusive Collection
Kerf Select Wood iPhone Cases
Every Kerf® Select case is custom made to your exacting standards. You will be part of the process - reviewing and selecting the raw wood your case or charger is carved from. Contact us, or shop available woods below.
Custom Wood iPhone cases can be crafted from any of our Kerf Select Stock
Premium Wood Options
Protection with a purpose
Sustainable above all
Wood iPhone cases require less energy to produce than Aluminum or plastic iPhone Cases, and on top of that, wood continues to store carbon for years, according to the U.N. Food and Agriculture Organization. Carbon stored by wood products offsets nearly all of the greenhouse gas emissions related to their production.*

Even recycling plastic is not as environmentally friendly as some people may think. "When you are recycling plastic you use too much energy," said Nadege Nzoyem, Central Africa manager of the conservation non-profit Rainforest Alliance.
from Trees and Wheat
Choose a plant-based iPhone case to reduce plastic waste impact. Made from biopolymers and real wood, it's non-toxic, and zero-waste. Join our effort to create a plastic-free future.
An eco-friendly phone case has a much lower carbon footprint and produces fewer greenhouse gas emissions than traditional petroleum based plastic cases. When it's time to dispose of the case, you can simply put the biopolymer and wood in an industrial compost facility or backyard compost pit where it will break down into carbon dioxide and water.
Our values revolve around materials. We prioritize materials that safeguard your device and the planet we inhabit.