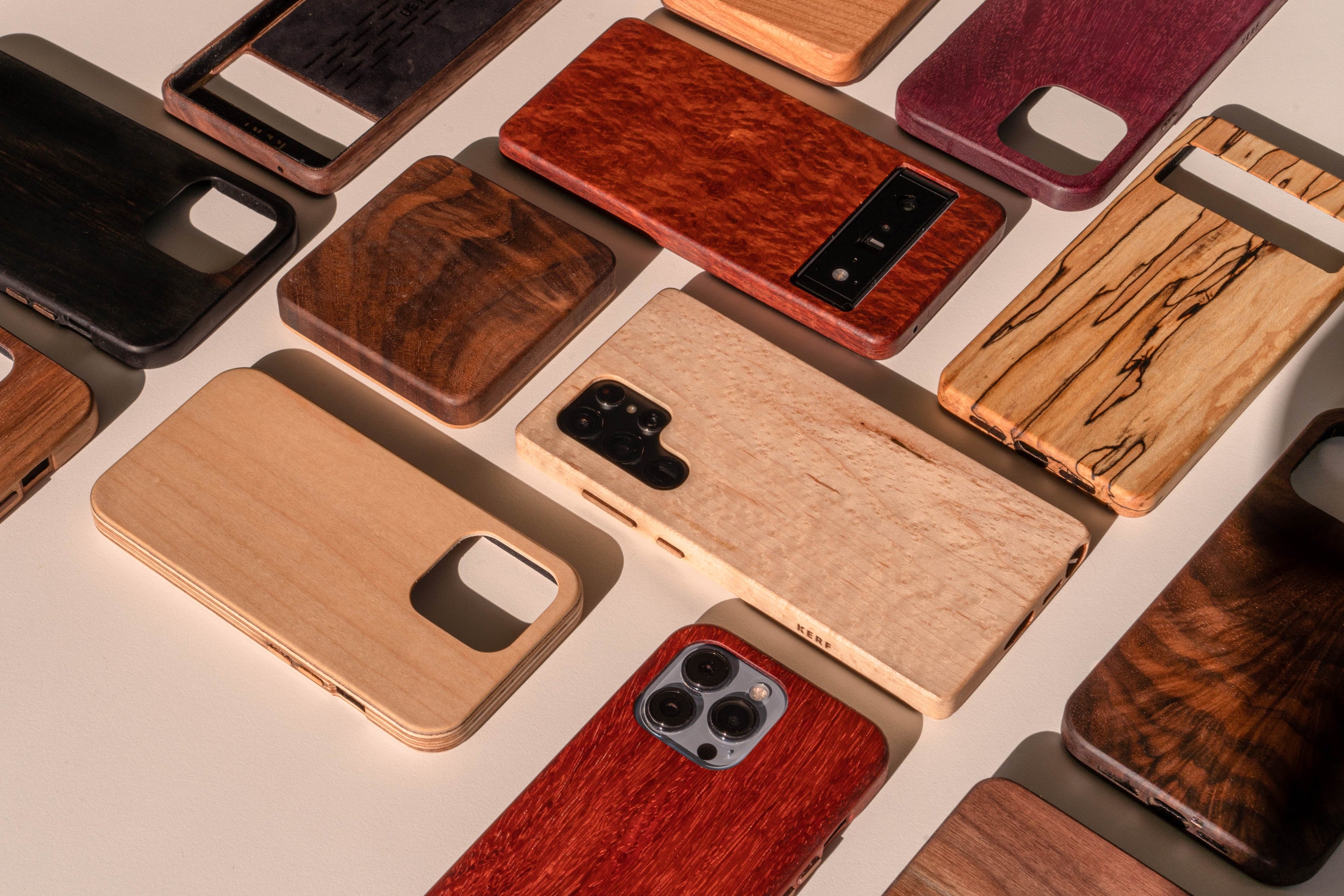 Solid WOODEN PHONE CASES FOR IPHONE, PIXEL, & SAMSUNG. HANDMADE IN THE USA
Real Wooden Phone Cases
20% off all orders use code HOLIDAY2023
Holiday Sale
Precision Crafted
Artisan made takes on a new meaning. The whirling wood grains and rich shades of each sleek, minimalist wood phone case, wireless charger, wallet, and pencil case are as unique as the locally salvaged trees from which they are cut, shaped, and polished by hand in the hills of Southwestern Pennsylvania.
A Sustainable Heritage
All KerfCase iPhone, Pixel and Samsung wooden phone cases are designed, machined, and finished in Pittsburgh, PA. Once the center of American steel production, Pittsburgh has transformed into a technology-centered city nestled in an urban forest. The real wood we use is sourced locally and sustainably, and whenever possible reclaimed from damaged trees.
wood phone cases elevated
Featuring clickable wood buttons, full coverage of each phone and access to all ports, these new wooden iPhone, Pixel, and Android cases are thinner, stronger, and lighter. Each case is lined with premium ultra suede for added protection. The elegance of sustainable, natural wood with premium ultrasuede lining is a timless combination.
KerfCase wooden phone cases are available for these phones